Cory Farrell Electric proudly serves Dripping Springs, Wimberley, Lakeway, Driftwood, Johnson City, Blanco, Round Mountain, Llano, Kingsland, Marble Falls, Horseshoe Bay, and South Austin in commercial and residential electrical services.

 
Qualified local certified master electrician with prompt service, reliable customer service, and affordable fair prices.

 
Quality Electricians
We take pride in our work ensuring you have safe and efficient electricity in your residence or business.
Prompt Service
Making sure your electrical needs are met quickly is our priority.  Our customers are important to us!
Affordable Care
Affordable and fair pricing is vital to our business.  We strive to meet your needs within the budget you can afford.
When you need support, we will provide it.  Any electrical problems that arise are those we make sure to resolve.
Cory Farrell Electric, LLC.,was founded in 2014 by Cory and Desirae Farrell in Austin, Texas. After spending the previous 6.5 years doing industrial electrical work for an electrician/instrumentation contractor, Cory knew he wanted to build his own electrical company where he would have the chance to be hands on with his customers.  Moving to Kyle, Texas in 2015 was a successful move and began the journey of of raising a family and growing a business in a thriving local economy.  Having faith in God, and living and working according to His word is paramount.
Cory and Desirae live by the motto God first, family second and self third. Cory Farrell Electric serves the greater Austin area in residential and commercial maintenance and service.  These are managed by a highly knowledgeable and experienced Master electrician.  Providing reliable electrical services, and customer satisfaction at a fair price is the number one priority!  Here at Cory Farrell Electric, a strong emphasis is put on honoring our commitments and offering outstanding service and leaving a positive impact on the community.
Licensed, Bonded and Insured
TECL# 31081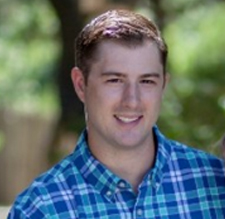 Cory Farrell
Founder and Manager
Cory was born and raised in Austin, Texas, and grew up in the Dripping Springs area. He is a fifth generation electrician, and his family has operated in the Austin area since the 1930's. He grew up helping his father with electrical work, and officially started his career as an electrician's apprentice in 2007. Cory received his training and education in the IBEW through the joint apprenticeship training center (Local 520). Within seven years, he earned his Master license and started Cory Farrell Electric, LLC. He is a member of the Central Texas Independent Electrical Contractors. In his spare time, Cory enjoys spending time with his wife and two kids, hunting, fishing, and golfing.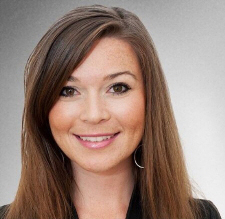 Desirae Farrell
Owner and CEO
Desirae was born in Grand Forks, North Dakota, and grew up in Yankton, South Dakota. After receiving her Bachelors of Fine Arts degree from the University of South Dakota, she moved to Texas to start a career, and met Cory a year later. Since moving to Texas, she spent time in event planning, and financial services working with hedge funds and private equity firms.  Since leaving the corporate world in 2016, you'll find her managing the admin side of Cory Farrell Electric, and homeschooling their three children. Her main passions in life are family and raising her three beautiful children, along with photography, horseback riding, fishing, hunting, and going to the beach.
We Proudly Belong to the Following Organizations